Hua Yunqing always loved to take pictures of almost everything that happened in their lives. It could be something as simple as the family having a sumptuous dessert to the sleeping cat on the sofa, or something as wonderful as a new car. The pictures helped the family go down memory lane often. So that, if the details fade from their memories, the pictures are there to bring back reminisces of the events. When he first held his daughter Huahua after she was born in China in 1979, he fell in love with her.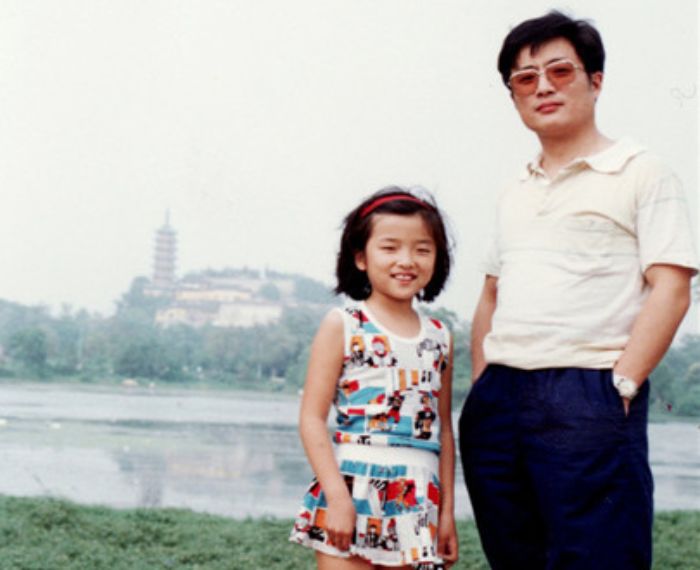 1980 and 1981
And Hua Yunquing welcomed a new tradition along with his daughter. Every year, for 35 years, he will take pictures with her, at the same place—near a lake in Zhenjiang, Jiangsu Province. The first picture taken in 1980, was the very first in the series. The picture depicts a proud father, holding the tiny hand of his daughter. One-year-old Huahua smiled shyly at the camera.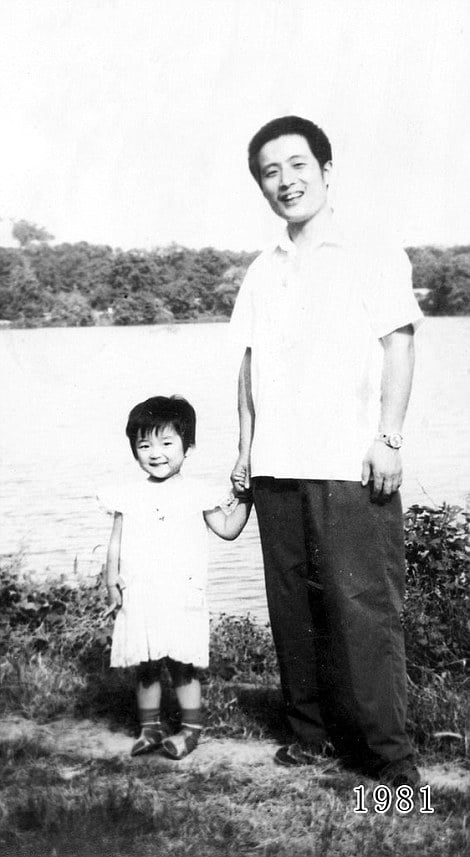 The next year, she stood confidently on her two feet, without support from her father. She looks beautiful in her small dress. She is only two in the picture taken in 1981.